Thanks To: Oregon Action

FairVote2020 has developed an interactive map showing the distribution of the minority population in Oregon. The default map shows block level detail beginning at a scale of about one mile for Metro Portland (Multnomah, Clackamas, Washington Benton and Jackson Counties. Precinct level registration and turnout data for Multnomah County are included. We hope to update this application with additional voting data maps for other areas in Oregon.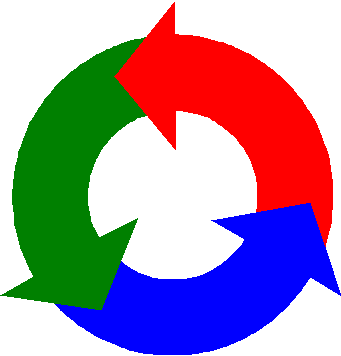 Minority Population (Portland Zoom)

Zoom to:
Hillsboro-Beaverton
Corvallis
Medford
Zoom out:
Statewide


M
ap 1 (initial map) -- Percent Minority Population
At a scale of about 1 mile, the number of minority voting age persons (all races and ethnicities) is displayed in blue scale dots at the census block level for Metro Portland, Benton, and Jackson Counties. Current precinct lines can be displayed f by checking the respective display box below the map image.
Sources: Census 2000
Map 2 -- Unregistered voters in Multnomah and Jackson Counties by precinct
At a scale of about 5 miles, the number of voting age persons who are not registered to vote is displayed in purple boxes. This number has not been adjusted for non-citizens. Precinct boundaries are those in effect since 2002. For Multnomah County, pie charts display in areas with significant minority population, showing race/ethnicity components for the over 18 population.
Source: Census 2000, Multnomah County Elections
Maps 3 thru 18 -- Block-Group Socio-Economic Detail Maps
See SocioEcon mapper for map details.
Sources: Census 2000 Summary File 1 (SF 1) 100-Percent Data and SF 3 Sample Data
Note: Block group boundaries cannot be displayed in Map 2. Precinct boundaries can not be displayed in Maps 3 and above
Map 19 -- Bush-Gore by County (Head-to-Head Contest) Note that congressional lines are for the 109th congress ( 2005-2006), not the historical 2000 boundaries.
Source: Dave Leip's Atlas of US Presidential Elections
Map 20 -- Bush-Kerry by County (Head-to-Head Contest)
At a scale of about 200 miles, green labels show votes cast for the two major party candidates by county.
This map does not display election returns below the county level.
Source: Dave Leip's Atlas of US Presidential Elections, 12/03/04.
Map 21 -- Party Affiliation (State Senate) 2007
Map 22 -- Party Affiliation (State House) 2007
Map 23 -- Party Affiliation (Congress) 2007