FairVote2020 has developed an interactive map showing turnout in Wisconsin for the 2002 gubernatorial election. Additional maps include census data on race, ethnicity and income. Change maps by clicking the drop-down menu under "Compare Maps" to the left of the map window. You may zoom in on the map by clicking on the appropriate button at the top and then on the map.
Also available are maps depicting Bush-Kerry results by ward, county, and state legislative districts.
At the end of this page is a link to Adobe maps showing nonvoters and 2002 turnout rates by ward for Wisconsin cities with populations greater than 15,000. In addition, there are links to sets of maps for the same places displaying results for the 2002 Attorney General contest and Bush-Kerry by ward.
There is also a link to more detailed Adobe maps focusing on the minority vote age population by census block for 385 wards with significant minority populations.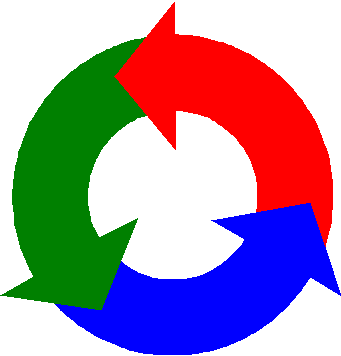 Turnout in 2002 Gubernatorial Election (18 + pop)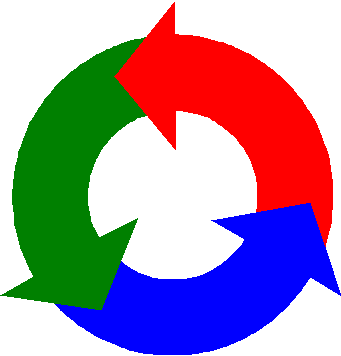 Google-FairData Base Map (start with a Google map interface)

Map 1 (default map) -- Percent Turnout in Wisconsin (2002 election by 2002 ward)
At a scale of about 5 miles, the number of voting age persons (by ward) who did not vote in the 2002 election is displayed in purple boxes. This number includes both registered and unregistered persons and has not been adjusted for non-citizens. Ward boundaries are those in effect in 2002.
Note: Percent turnout is calculated using population 18 and over.
Sources: Census 2000, Wisconsin State Legislature
Map 18 -- Statewide Focus Wards
This map displays about 385 wards statewide with a minority voting age population percentage over 20%. Over 330,000 persons of voting age who reside in these wards did not vote in the 2002 gubernatorial contest -- compared to 130,000 who turned out to vote. Nearly two-thirds (about 250,000) of Wisconsin's minority voting age population lives in these wards
Street-level printer-ready detail maps can be downloaded by clicking on the INFO button and then on the ward of interest. Next select "Focus Precincts" and select the Adobe map link from the lower half of the pop-up window.
Batch downloads for printer-ready, PDA compatible Adobe files organized by county and ward can be accessed via this directory:
http://fairplan.u31.infinology.net/WisconsinAccess/Maps/FocusPrecincts/
Maps 2 thru 17 -- Block-Group Socio-Economic Detail Maps
See SocioEcon mapper for map details.
Sources: Census 2000 Summary File 1 (SF 1) 100-Percent Data and SF 3 Sample Data
Note: Block group boundaries cannot be displayed in Map 1. Ward boundaries can not be displayed in Maps 2 thru 17.
Map 19 -- Lautenschlager-Biskupic (2002)
Lautenschlager-Biskupic by ward, no third party candidacies as in the Governor's contest

Source: Wisconsin State Legislature
Maps 20 - 24 -- Bush-Kerry
20 -- Bush-Kerry by state house components (subdistricts) of Congressional districts
21 -- Bush Kerry by state house
22 -- Bush-Kerry by state senate
23 -- Bush-Kerry by county
24 -- Bush-Kerry by ward
View Map 24 in Google Earth (click for details)
Ward-level 2004 election data in a spreadsheet is available here from the Wisconsin State Legislature.
for more comprehensive precinct stats in Google Earth see:
2006 Governor Contest by Precinct
Sources: Wisconsin State Legislature and Wisconsin Board of Elections
Map 25 -- Party Affiliation (State Senate 2007)
Map 26 -- Party Affiliation (State House 2007)
Map 27 -- Party Affiliation (Congress) 2007
---
High Detail "Zoomable"-- Adobe format -- zoom to 200+)
These maps are set to print at 11" by 17" but can be enlarged at Kinkos.
Click on the links below to see the index of maps, then click on the file name. It will take a few moments for the file to load into the Acrobat reader, depending upon the speed of your internet connection. To save and then view a map file (the best method for accessing these files), right click on the file name, then choose 'Save Target As' (Internet Explorer) or 'Save Link As' (Netscape). Files range from 300k to 800k in size.
Block-level minority voting age theme (385 maps)
Statewide Focus Wards (20%+ minority)
A map linked spreadsheet for all Dane County wards is located at the top of the above directory.
Wisconsin cities with populations over 15,000 (45)

Community-wide Turnout Maps (2002)
Birds-eye view of ward-level turnout rates in the 2002 elections. These maps can be used for orientation purposes with the "focus area" block-level maps above. The numbers displayed in purple boxes show unregistered plus registered non-voters by ward in 2002 and will match the non-voter count in the footer portion of the block-level "focus area" maps.
Community-wide Attorney General Contest Maps (2002)
Lautenschlager-Biskupic by ward, no third party candidacies as in the Governor's contest
The numbers in boxes show votes cast for the two major party candidates. These maps match interactive map 24.